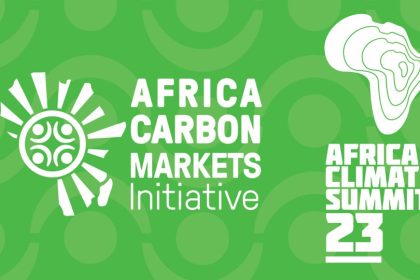 The Africa Carbon Markets Initiative (ACMI) thanks and congratulates HE President Ruto, the African Union, and all involved in the delivery of the first Africa Climate Summit. We applaud the success of bringing so many people and organisations across government, civil society and the private sector together to advance Africa's role as a leader in the fight against climate change, driving forward green growth and sustainable development.
ACMI has been inspired to see so many governments and leaders collaborating across markets, discussing the many opportunities for building green growth including the role of carbon markets. Commitments totalling $650m into carbon markets and the involvement of 10 African governments over the past three days demonstrate the opportunity to accelerate this work.
Any market is only as good as its integrity which is why it is essential to have an organisation like ACMI which can bring together thought leaders and experts in the right space to develop the right roadmap necessary to scale. Alongside the need for clear government-owned frameworks to unlock financing into carbon projects; and the opportunity for carbon markets to channel financing to local communities, ACMI is ready to support as a technical resource for leaders across industry and government to access expertise, robust integrity tools, and best practice into this emerging opportunity.
Many countries across the world have already benefited from the investment that new models such as carbon markets can drive including Columbia, countries within the European Union, and South Africa. ACMI stands ready to support governments and communities across the continent to maximize the opportunity that these new commitments can bring to accelerate green growth.