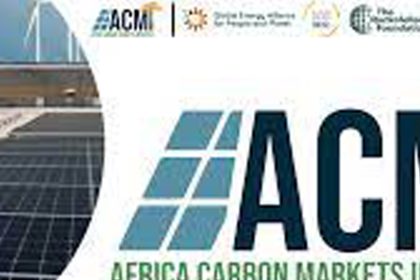 Save the date: Join ACMI in our first Project Developers Roundtable discussion and Networking Event
The Africa Carbon Markets Initiative (ACMI) is a pan-African effort launched at COP27 with the aim of scaling Voluntary Carbon Markets across the continent.

ACMI is excited to invite you to its very first Project Developers roundtable discussion and networking event. Join our hosts, GEAPP, SEforALL and The Rockefeller Foundation, in a discussion around specific regulatory and enabling environment measures to inform country carbon market activation plans; ACMI will share details of our imminent Africa carbon credit supply catalogue require
ments.
The event will take place on Tuesday, March 28th, in person in Nairobi and virtually for participants across countries. The event will start at 16.30 and last until 20.00 (EAT). Further details will be provided on venue and agenda event in the coming days.
Join us in taking Africa carbon markets to the next level!
Kindly let us know by Wednesday, March 15th, to allow for planning